As a customer of Valhalla Boardgames we would like to reward you for your purchases. Therefore we have set up a loyalty program where you save directly for a discount on your next purchase!
How do I save points?
To save points, you must first create an account. Do you already have one? Then don't forget to log in. You can create an account via "My account" at the top of the page.
For every euro you spend in the webshop, you get 5 loyalty points. Each loyalty point is worth €0.01. So for every €20 you get €1 with your next purchase! The points are automatically added to your account 3 days after your order. 
How do I exchange points for a discount?
Click on the bottom right button "Loyalty";

If you already have balance, you will see your current balance here. Click on the "Exchange Balance" button to redeem your points and create a discount code;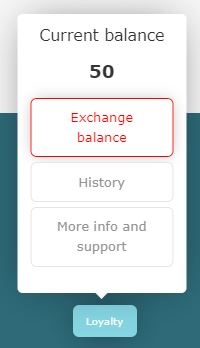 Click on "Confirm" to continue;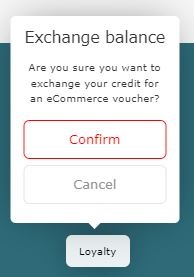 You will now receive your voucher code which you can use at the checkout;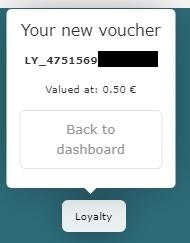 For your voucher code enter it at checkout under "Discount code" and click "Apply". Your voucher amount will now be automatically deducted from your order amount. This voucher code cannot be used in conjunction with other discount codes;

You must use the WHOLE amount at once. You can't have any credit left over on your code or redeem only part of your loyalty points. If you want to redeem points, please contact us at [email protected] and tell us how many points you want to exchange for a voucher. This will then be arranged for you.
Please note that you must be logged in to get the loyalty points! So if you do not have an account, create one here quickly.